Showbiz
'Can't go through it again': Ahad Raza Mir makes revelation on 'Yeh Dil Mera' with Sajal
Actor Ahad Raza Mir responded to a fan on twitter who expressed a desire of seeing him in Yeh Dil Mera's sequel.
The hit drama also starred Sajal Aly and Adnan Siddiqui in primary roles.
On the fan's desire of a sequel, the Aangan star stated that he cannot go through the project all over again. He played a character with grey shades in the HUM TV production.
Walking down the memory lane, the Mom star, Sajal recently spilled how Ahad had asked her hand in marriage on the sets of Aangan.
"We had just got engaged when we started working in Aangan together. He had proposed to me and I had told him that he needed to reach out to my family. The very next day, I had fallen ill and Ahad's mother had come to take care of me for three days. My father had been very surprised but my sister told him that Ahad's family were thinking of marriage. Once I got better, Ahad's parents came to Lahore, met my family and we got engaged."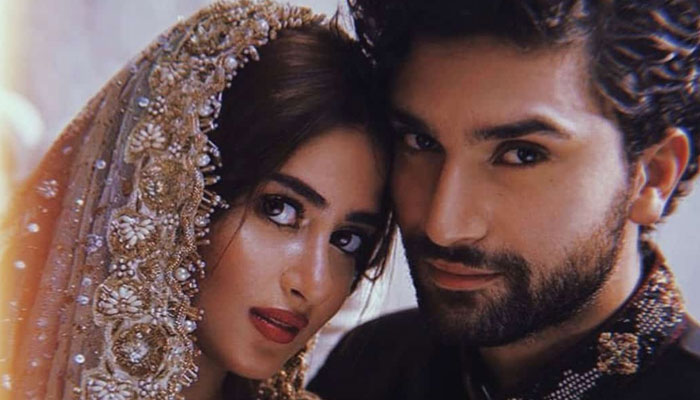 The post 'Can't go through it again': Ahad Raza Mir makes revelation on 'Yeh Dil Mera' with Sajal appeared first on Daily Qudrat Global.