Showbiz
'Fragile, Killing the moment': Mathira strongly reacts to Ahad and his family skipping Saboor's wedding
Actor Ahad Raza Mir is being trolled on social media for skipping his sister in law Saboor Aly's wedding. Ever since the Sammi star remained absent during Sajal's Khel Khel Mein's events in Karachi the social media fans started speculating regarding their separation.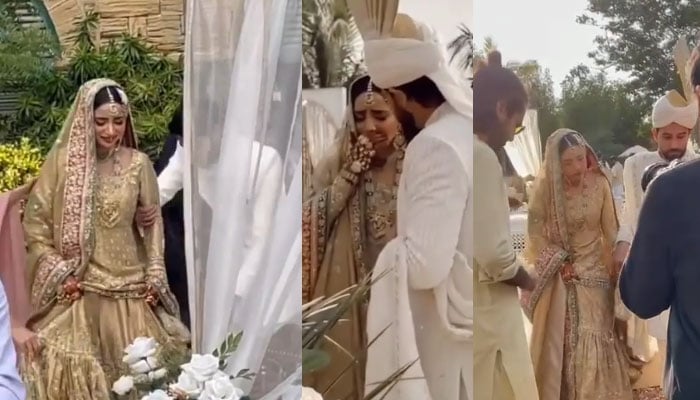 The speculation got fueled by the couple's silence on the matter. The netizens have now expressed their displeasure at Ahad getting spotted in Dubai at a wedding instead of Saboor's events.
Now actor Mathira took to her Instagram handle and stated her stance on the matter. She feels bad that netizens are taking the attention away from Saboor's wedding.
She also mentioned that the media shouldn't be blamed for reporting on the matter.
ALSO READ: 'Shame': Netizens troll Ahad Raza Mir for skipping Saboor Aly's wedding, spotted enjoying in Dubai
The post 'Fragile, Killing the moment': Mathira strongly reacts to Ahad and his family skipping Saboor's wedding appeared first on Daily Qudrat Global.