Showbiz
Celebrities express anger over Pakistani movies being replaced by 'Dr Strange'
Around five Pakistani movies have been released this Eid ul-Fitr almost after two years since the pandemic hit.
However, an international release of 'Dr Strange' came and affected local films badly and because of that, a few local movies were removed from being screened.
'Dr Strange' was released on 6th May after which all the Pakistani movies were taken down without any notice and information. Now angry filmmakers expressed their anger that the international film could have been released with a short delay or at least cinema owners should have not taken down Pakistani's new releases.
Read more: Mahira Khan shares she feels cursed when it comes to movies
A lot of actors have recorded their condemnation and expressed their anger with cinema owners that how a foreign movie has taken over Pakistani cinema.
Dam Mastam's Amar Khan made a video in this regard and expressed that it was strange that a foreign film came and they quietly halted Pakistani movies and lessened the screens. Moreover, celebrities like  Dananeer Mobeen, Arsalan Naseer, and Adnan Siddiqui also showed their extreme anger. Let's have a look: 
Releasing Doctor Strange could have waited for a few days. The last thing we need when the industry is finally opening up after two years is some foreign film hijacking our screens and relegating us in a corner. Home grown cinema has more right any day. @CMShehbaz @Marriyum_A pic.twitter.com/xtzO1o5QLg

— Adnan Siddiqui (@adnanactor) May 9, 2022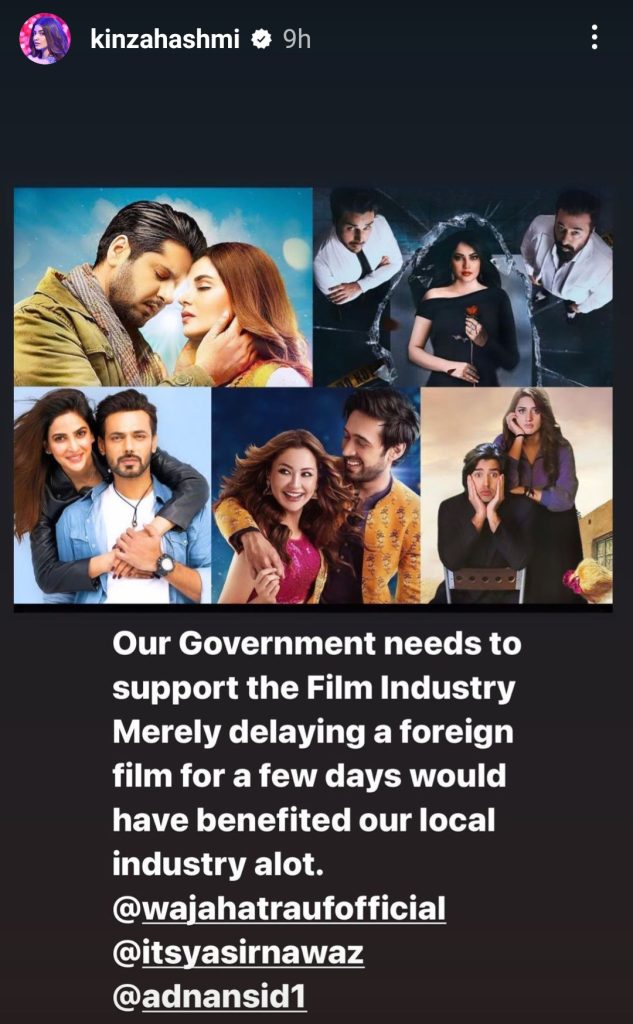 Marr marr ke kuch local films release hui wo bhi Doctor Strange ki nazar ho gayeen…

Aisa konsa mirgi ka dorra par raha tha ? 2 weeks baad ki appointment le letey doctor Sahab ki 🤷🏼‍♂️#PakistaniCinema #DoctorStrange

— Arslan Naseer – CBA (@ArslanNaseerCBA) May 8, 2022
Putting up a foreign film when there are 5 good pak films going housefull, WHY?!Pak cinema revives after decades, gets damaged by a pandemic & then just as its about to restart a foreign film is released WHY?! Lets find a good reason why it couldn't be delayed by a few days WHY?!

— Hareem Farooq (@FarooqHareem) May 9, 2022
In these difficult times post covid , I stand with all the Pakistani films makers who despite all the difficulties had the courage to come up with their movies and request the cinema owners not to prefer foreign content over local. #supportpakistancinema

— Farhan Saeed (@farhan_saeed) May 9, 2022