Abdul Basit served as Pakistan's high commissioner to India from 2014 to 2017. Geo.tv talks to the retired diplomat about a recent suicide bombing that killed 46 paramilitary policemen in Indian-occupied Kashmir and brought the two nuclear-powered South Asian rivals dangerously close to war.
Excerpts:
Q. You were Pakistan's high commissioner to India at the time of the Uri attack of 2016. How do you see last month's standoff, between the two adversaries, in comparison to the one in the aftermath of Uri?
A. Unlike Mumbai and Pathankot, both Uri and Pulwama are a part of Indian-occupied Kashmir. The Uri attack occurred in the run-up to elections in Uttar Pradesh, the most populous Indian state, in which the Bharatiya Janata Party (BJP) was able to clinch an unprecedented victory. While, the Pulwama attack happened just two months before the Lok SabHa elections in India. It remains to be seen how this plays out for the BJP in upcoming elections.
In 2016, New Delhi responded to Uri with the so-called surgical strikes, allegedly deep into our side of the Line of Control (LoC), which we denied. Such low-level military actions are commonplace on both sides along the LoC. The difference this time is that the BJP government went public and exaggerated what it achieved after the Balakot strike in Pakistan. India crossed the red-lines by violating Pakistan's air space, making it absolutely imperative for the country to react in kind, to re-establish the credibility of its nuclear deterrence. Hence, Pulwama, because of India's irresponsible reaction - unworthy of a nuclear power - created a far more serious situation than Uri. It was the release of the captured Indian pilot by Pakistan that helped defuse the situation.
Q. Why, in your opinion, were Pakistan's repeated calls for reconciliation, dialogue and its peace gesture to release the captured Indian pilot, rebuffed by Narendra Modi's government?
A. As general elections are fast approaching; Modi cannot afford to be seen as conciliatory toward Pakistan. Once the elections conclude in India, will we have a better idea of whether dialogue is resumed between the two countries.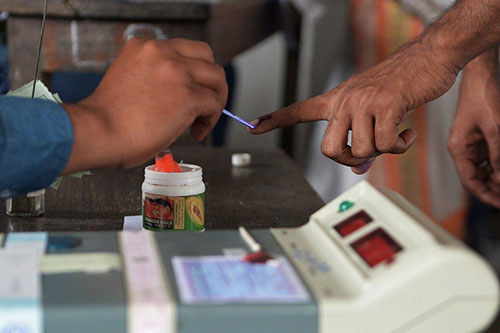 I do not expect India to engage in any meaningful talks on Jammu and Kashmir no matter who forms the government in New Delhi. India will continue using the terrorism mantra to keep Pakistan under pressure. I have often said this, and I strongly believe that India does not even want the Mumbai attack trial to conclude. There is a serious lack of cooperation from the Indian side since the trial started. It wants this irritant to remain there so that it keeps using it as an alibi to avoid constructive talks on Kashmir.
Q. Soon after the Pulwama attack, and then the Balakot strikes, very few international powers condemned the Indian aggression and violation. Why do you think that is?
A. It is true that the Indian narrative seems to have been gaining more traction around the world. Except Turkey, no other country in its official statement on Pulwama mentioned Kashmir. Even the Organisation of Islamic Council (OIC), in its Abu Dhabi Declaration, conveniently omitted the traditional, anodyne reference to the people of Jammu and Kashmir. Two variables appear to be working in India's favour. One, its growing economic clout. Two, international community's general nonchalance to freedom struggles, and the penchant to paint all types of violence with the broad brush of terrorism. This warrants serious introspection. We cannot expect to be effective in countering India diplomatically through half-hearted approaches and by making only rhetorical statements. We must have a well-calibrated strategy in place. After all diplomacy as someone said is all about "accepting the feasible in order to advance the desirable".
Q. Since this past week, in keeping with the National Action Plan (NAP), Pakistan has listed Jamaat ud Dawa (JuD) and its charitable wing as proscribed organizations. Separately, officials have seized assets of the JuD and Jaish-e-Mohammad (JeM). How will these measures be viewed internationally?
A. As of now, we have two immediate challenges to face. First, in the UN Security Council, India is actively pursuing China to not put "technical hold" on designating Masood Azhar as a "global terrorist". The outcome of which will only be clear on March 12. Second, the Financial Action Task Force (FATF) is scheduled to review Pakistan's compliance with international terror financing and money laundering regimes in May. Through it, we will find out whether the international community is convinced of the credibility and effectiveness of our measures. India wants Pakistan to be put on the Black List, or at least not removed from the Grey List. We must reach out to all FATF members. Hopefully, we can count on our friends like China, Turkey, Malaysia, Saudi Arabia and Indonesia to resolutely stand by us.
Q. What can the two neighbours do now to prevent any such future nuclear brinkmanship?
A. There is always a way forward, but it takes two to tango. India must respond positively to Pakistan's 1998 proposal for a Strategic Restraint Regime. The proposal seeks three inter-locking objectives, namely, nuclear stability, conventional balance and the resolution of Jammu and Kashmir. However, I am not very optimistic the way things are in India. You cannot expect sanity to come from extremism and hubris.
Q. Lastly, how can Pakistan bring the focus back to the brutalities in Indian-occupied Kashmir?
A. We need to inject energy and purpose into our lackadaisical Kashmir diplomacy. To begin with, Pakistan needs to appoint a Special Envoy for Jammu and Kashmir with a mandate to coordinate all diplomatic activities on Kashmir. This one step, I assure you, can make a huge difference on the external front, provided we appoint a person whose credentials are well established and beyond reproach.
What is your view on this ? Let us know in the comments section